Soccer and tech: How the Sounders separate noise from signal with wearable tracking data
While many soccer clubs now use wearable trackers to gain additional insight into player performance, the Seattle Sounders FC was largely ahead of the curve, utilizing new gadgets and software to gain an edge on competition before the technology became more mainstream.
BY TAYLOR SOPER on 
One result of that early adoption is the ability to be more precise with the way certain data is used to help make tactical decisions and prevent injury. Last month, we stopped by the Sounders practice facility to catch up with Sounders Sport Science and Performance Manager Dave Tenney, who talked about separating signal from noise.
"When you start this whole process, you collect a ton of data you don't really realize is a lot of noise until you get a couple years in," Tenney explained. "Then you realize, OK, there was a lot of noise here — where is the actual, meaningful data? Where is the signal? Then you make your interventions off that."
Tenney said that some of the most valuable information comes from a wearable GPS harness from Catapult Sports that is used during practice and in games to track precisely how fast and for how long an athlete is moving around on the field. That information is important for a variety of reasons — for example, the data can help the team determine how an injured player can recover most effectively.
Tenney added that when data from the Catapult devices is paired with heart rate information, the team is able to figure out how exactly different practice sessions better prepare players for in-game action.
"Sometimes these trackers really give us insight into the mechanical demands and the physiological demands of each exercise," he said. "The fear and danger is you can under-load athletes from a velocity standpoint, but overload them physiologically, leaving them prone to injuries."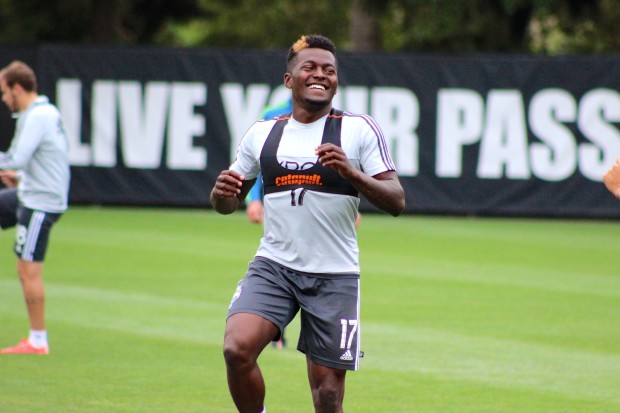 It's clear that the data tracking and wearable technology have helped Seattle, which has consistently been one of the top MLS soccer squads in its six years of existence. While the team has yet to win an MLS Cup, it has qualified for the playoffs every season and had the best regular season record in 2014 — all while playing the most games out of any team in the league since 2009.
This year, however, a number of players have sat out due to injuries. Most recently, defender Román Torres — who just joined the team last month — tore his ACL after landing awkwardly during a match on Sept. 12. But as Matt Pentz of The Seattle Times noted last week, the recurring injuries are largely due to a combination of old age, playing conditions, and unusual circumstances.
Ravi Ramineni, a former Microsoft manager who is the Sounders' sports scientist and performance analyst, told us last month that the team is still somewhat on the same pace of last year as far as total number of missed days due to injury issues.
But that doesn't mean the team is sitting back and blaming bad timing. In fact, the Sounders want to use technology to help create something that can flag at-risk players, much like what the NFL's Miami Dolphins are doing with a Silicon Valley startup called Kitman Labs.
"What we are aiming for is where we have an early warning system," Ramineni said. "I don't want to say predicting injuries, but an early warning system that flags when there might be something going on that we need to look into. We have enough data now that we can do this and we've been adding contextual information to the data as we go. That's where we want to go and we are making progress, but there is always room for improvement."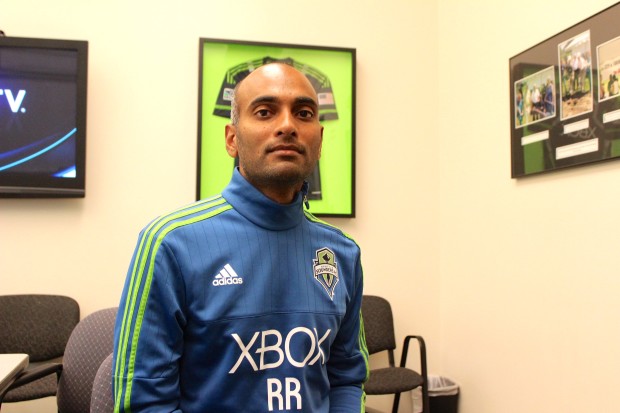 The Sounders have built out their sports science department since Tenney joined the club in 2009. What started with only Tenney and a few Excel spreadsheets has turned into a small team of analysts — including Ramineni, who worked at Microsoft for seven years on projects like Bing and fraud management — that are utilizing technology like Tableau and SQL to provide around 20 training reports each day to coaches.
"We've added more reports because there were more questions coming from the coaches," Ramineni told us. "I think one of the most important things about data is that it should generate discussion, and that should create more questions. We've generated the discussion enough that now we've actually made progress in terms of providing different types of reports with more data and we have gotten to stage now that if we don't send the reports early enough in the afternoon or evening, we get emails asking for them."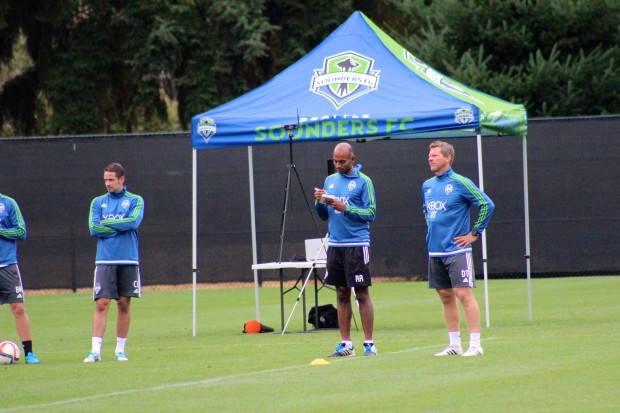 Tenney noted that using data to help drive coaching decisions has become somewhat of a balancing act between physical, tactical, technical, and psychological elements of the game. This is true in particular with soccer, which can be more complex than other sports given the amount of players on the field and the nature of the game itself.
"We might have to sacrifice some exercises physiologically that maybe aren't as specific as we want, but then technically and tactically help us," Tenney said. "It's about putting together a balance of those exercises over the course of the week to hopefully check boxes across all different spectrums."
Tenney expects even more gadgets to hit the market in the future, which will offer more ways for the team to track performance. But given his experience for the past six years with the Sounders, he remains focused on that "signal-to-noise" mentality.
"The trick is going to be, OK, we have this great technology, but what are we measuring?" he said. "Technology creates a lot of data, but what's really signal, and what's really noise? We have to go through that process as we get new and more exciting technology."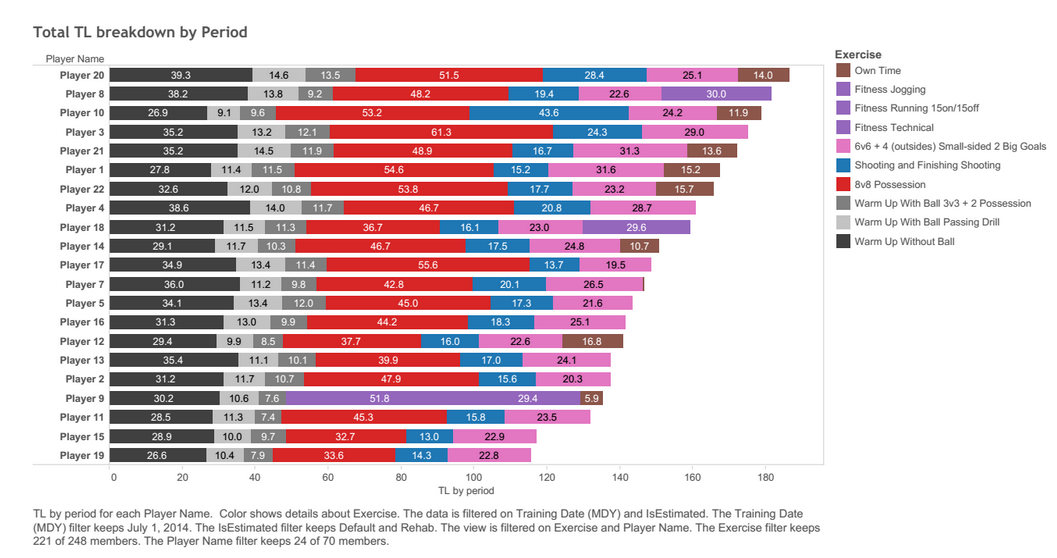 For the Sounders players themselves, most don't seem to mind wearing the extra devices and gadgets during games and practices — particularly when they see it helping on-field performance.
"None of this was around before and guys just went off word of mouth," said forward Darwin Jones. "But now you have this technology that helps during our training and games, and even helps our movement and passing. It's good information that players need to get better."
Jones also noted that the data can sometimes also provide extra motivation since the data shows exactly how hard he was working during a given training session. He added that he's excited to try out more technology.
"I have no idea what's in store, but I'm just excited for it," Jones said. "It's only going to make the game better with each sport — soccer, football, basketball. Everything is getting better with the technology."
BY TAYLOR SOPER on 
SOURCE: http://www.geekwire.com/2015/soccer-and-tech-how-the-sounders-separate-noise-from-signal-with-wearable-tracking-data/